Admission Open for AY 2078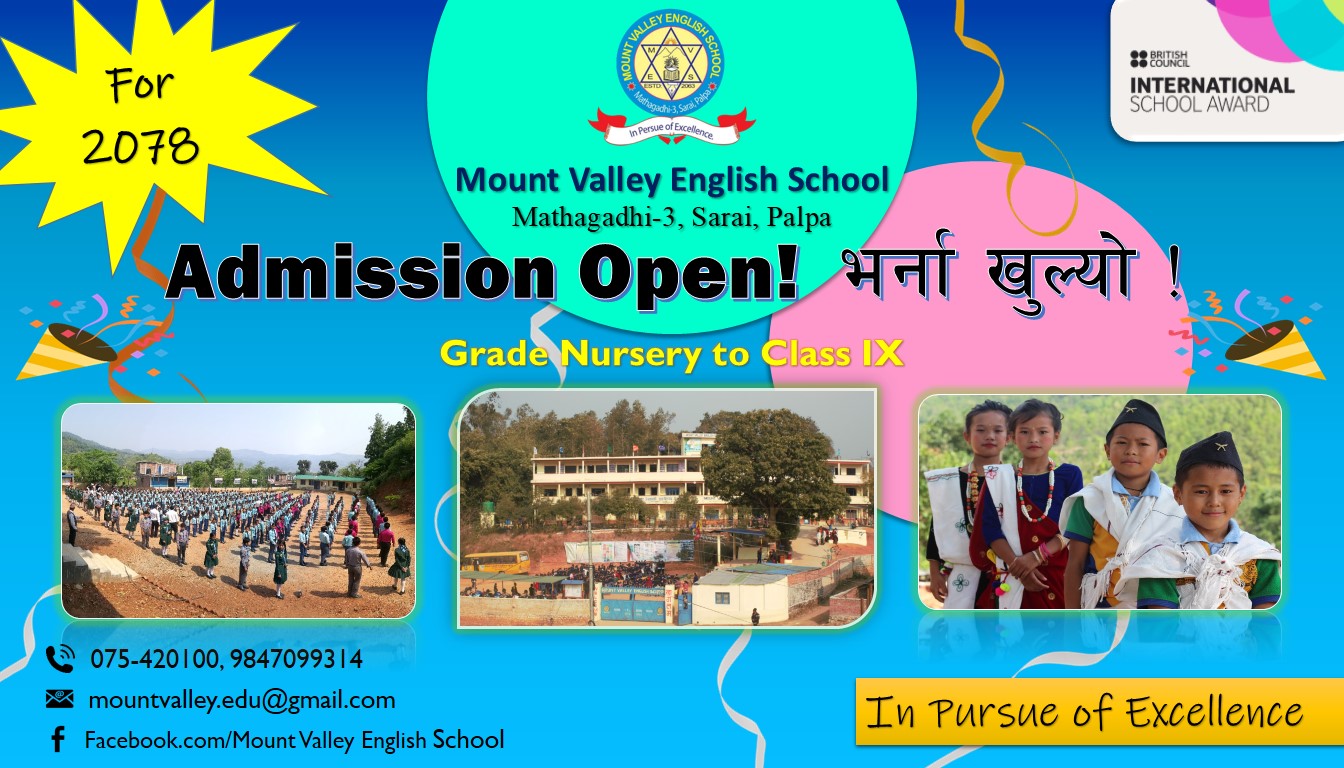 Please contact school's administration and class teachers for more detail.
---
The expectations for excellence in elementary education have dramatically changed in the last 10 years. Today's world requires that our children grow up to be critical thinkers and problem solvers. Students must become not only academically proficient, but also capable of adapting their classroom learning to real-life situations.
---
Course List